< Back to REMAX 440/Central Blog
April 13, 2017 12:51 am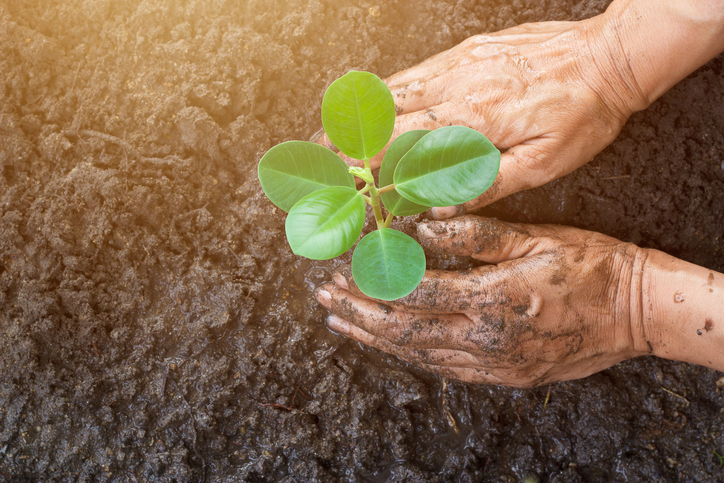 While planting a tree in your yard may seem intimidating, all it takes is a little muscle and some good know-how. Follow these guidelines from the expert arborists at the Tree Care Industry Association:
· Measure the height and diameter of the root ball or root spread.
· Dig the hole just deep enough to allow the first structural root to be at level grade. The diameter of the hole should be two to three times the diameter of the root ball or root spread.
· Set the tree on undisturbed solid ground in the center of the hole. The tree should be planted so that the root flare, the base of the tree trunk where the roots begin to "flare-out," will be visible above grade.
· Backfill with soil from the planting hole, using water to pack or settle the soil around the root ball. Do not tamp soil by stepping on it.
· Mulch the planting area with 2 - 4 inches of an organic, composted mulch such as wood chips. Do not mulch up to or against the trunk. Start the mulch six inches away from the tree trunk.
· Trees should be pruned after planting to remove broken, damaged, diseased or dead branches.
· Stake and/or protect the trunk of the tree if there is a real potential for wind damage or lawn-mower injury. Remove the supportive wires and materials when the staking is no longer needed or the tree could be injured or even killed.
· Prune to develop a good branch structure once the tree has become established in its new home, usually 1 - 3 years after planting. Never remove more than 25 percent of total foliage in one year.
· Fertilizing is not recommended at the time of planting.
A professional arborist can assess your landscape and work with you to determine the best care for your trees. Contact the Tree Care Industry Association at www.tcia.org.
Published with permission from RISMedia.